Direct Mail
Highly-competitive direct mail post services supplied by the best mail providers in Australia.
Your "GO TO" mail house in Sydney
It is critical for your business to have strong, successful, "stress-free" marketing campaigns. Alpha Mail is here to take all the worry out of your projects. Providing seamless end-to-end solutions for all of your direct mail needs. We offer unsurpassed service and attention to detail and "Smooth Sailing" for all your bulk mailing jobs. We also offer speedy responses to your queries and updated reports on the schedule of your project.
Contact us and experience our state-of-the-art machinery and our selection of software solutions we are running at our automation plant and see why we have the scheduling capacity to get any project completed on time.
Direct Mailing Services
Data Management and Manipulation
Laser Personalising / Printing
Pre-sorting & Barcoding for Bulk Mail Australia Post Discounts
Inkjet, Laser and Label Addressing
Plastic Wrapping
Envelope Inserting by Intelligent Machine or Handline
Catalogue Mailing
Security Mailings
Corporate Mailings
Folding
Discounted Australia Post Direct Lodgement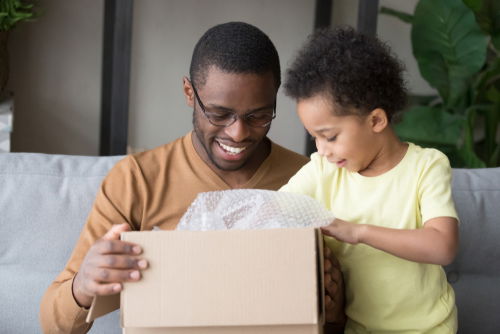 Handline Mailing Services
Manual Folding and Inserting for Non-standard Sizes
Label Addressing and Application
Hand Matching
Returns Management Collection
Pick & Pack
General Fulfillment
Are you new to direct mail marketing? We've summed up some of its many advantages below.
How Direct Mail Works?
We target your audience with direct mail marketing to your business clients and your ideal demographic. It's you and your client. You have more time to persuade, convince and engage those receiving your mail-out. You can ask them a direct question and encourage a direct response.
Its Cost Effective
Mail provides a very affordable way to sell your message. Through targeting, profiling and segmentation, you'll maximise your ROI and minimise wastage.
What are the advantages of Direct Mail
Mail remains one of the most common and preferred forms of communication to get your message across with an immediate response. An example of direct mail is that you often actually supply the physical means of response – which can be a letter, reply cards or application forms. It is also emotional, as you are conveying your message to people at a time of their choosing, making them more receptive to what you have to say.
Measurable
You can measure the exact cost of every response. Mail is a continuous learning process, through data collection and analysis of mail campaigns you deepen your understanding of your target customers that will help you refine your next campaign and each mailing can be more efficient than the last.
Tell us what you need
Alpha Mail offers a free quoting service – quick and easy!
Same Day Quotes Contact us now